June Hunt, Owner
Education / Certifications
BS, Economics; MBA, Marketing; E-RYT 500, AYS (Ayurvedic Yoga Specialist) both from the Himalayan Institute; Unnata® Aerial Yoga; Level 1 Reiki techniques; 3WT (3 Wisdom Traditions) Wellness Coach; 200-hour and 500-hour Yoga Teacher Trainer, with the Himalayan Institute.
Experience
Before 1996, June was completely immersed in a career of management, leadership & teaching. She started practicing and studying Yoga in 1996 as a method of managing the demands of a career-focused life.
After the birth of her second son, she became an at-home mom. Again, yoga was the great equalizer in balancing the demands of motherhood and serenity. Having experienced the benefits of yoga in her daily life, June realized sharing this experience w/ others was her dharma, as well as her passion.
She received her 200 and 500 hour Teacher Training certification through the Himalayan Institute Teacher Association (HITA). She has also been studying Yoga as therapy for healing and preventing injuries. In 2011, she studied Prenatal/Post Natal Yoga. Currently, she is teaching and running the Himalayan Institute's 200 hour Yoga Teacher Training at Moondog.
June has been practicing since 1996 and teaching Yoga since 2005.
Philosophy
June's belief in the transformative power of yoga fuels her dharma. "The changes in my life from yoga have been profound, and I want to share it." She believes that everyone can benefit from yoga, and is passionate about finding new ways to make yoga accessible to all. "When someone comes into the studio, I feel so honored, because they are saying 'Of all the places that I could be, and all the things I could do, I choose to be here.'" She has created an amazing, beautiful community and space at Moondog, where all are encouraged to find their yogic path.
June says her family is her greatest accomplishment, and she enjoys spending time with her husband and two sons. In general, she likes anything involving sun and sand, and is always open to trying things that are new, different, and fun.
Jamie Wilson, Studio Manager
Education / Certifications
- BA in Psychology - West Chester University
- RYT 200
- ChildLight Yoga & Mindfulness for Children: Advanced Teaching Concepts - ChildLight Yoga
- Yoga for Recovery - Transformation Yoga Project
- Embody Love Movement Facilitator
- Red Cross CPR/AED/First Aid Certification
- WaterCoach Professional, Level One
Experience
Jamie had practiced yoga on and off for 10 years but an injury from running made her more serious about hitting the mat.
When her children began to show an interest in what she was doing, and she saw the impact yoga was having on them, she decided to pursue teaching it. She hopes to share both the mental and physical benefits of yoga with children and their parents.
Jamie completed her 200-hour yoga Teacher Training with the Himalayan Institute at Moondog.
Philosophy
Jamie has always genuinely enjoyed helping and to her teaching yoga is just an extension of that. Yoga has given her so much joy and she has personally seen many of the benefits that a person can receive from a yoga practice. If people, children or adults, take the time and make the effort to be on their mats, then she wants to help them find that joy.
In 2007 Jamie left her career as a Corporate Recruiter to be a full time Mom. Although she has been mainly focused on her children, she is also very active in the community.
Jamie enjoys spending time with her husband and their two children and will often be found curled up with a book.
Diane Cameron, Communications Coordinator
Education / Certifications
RYT-200; Unnata® Aerial Yoga; MEd, Secondary Education and MA, English; BA, English
Experience
Diane spent a large part of her adult life accumulating advanced degrees, and has a life-long love for the English language. She enjoys teaching and has found many outlets for her skills.
Diane came to Moondog after about five years of practicing yoga under the guidance of several teachers, and was hoping to find a more permanent home for her practice. She was hesitant at first to call Moondog home, but, after four years, took the next step and did her 200-hour teacher training, through the Himalayan Institute, with June. She loves the Moondog community, and has made wonderful friends by attending classes regularly. "My Moondog friends are some of the most important people in my life, and I am so grateful to be part of such a vibrant community," she says.
Philosophy
Diane wants her classes to be welcoming and accessible for everyone. She likes restorative and gentle yoga and hopes that, at the end of her classes, her students feel restored and renewed. She believes that yoga is a powerful tool for self-discovery and for understanding more about your body and keeping it healthy. "One of the things I enjoy most about practicing yoga is discovering the amazing things that my body can do, and I want help my students on their own paths of self-discovery." Diane finds satisfaction from the inward journey of yoga and meditation. "I know that yoga keeps my body fit, but what I appreciate even more is how it helps regulate my mind and spirit. Yoga has made me a happier person."

Diane shares her home with her husband, and two dogs. She enjoys spending time outside: bird or butterfly watching, walking her dogs, or fly fishing. She and her husband, Will, spend some of their free time visiting local breweries and appreciating craft beer. Diane also conducts programs about insects and butterflies, and considers herself an insect enthusiast. She is especially interested in monarch butterflies and raises as many as she can in the summer months. "The butterfly lifecycle is a beautiful miracle that I never get tired of watching."
Benjamin Dean, Yoga Instructor
Education / Certifications
RYT-200, Ayurvedic Yoga Specialist (AYS)
Yoga for Recovery - Transformation Yoga Project
Experience
Benjamin was born in Las Vegas in 1978 and transplanted to Quakertown in the fall of 1999. He married in 2004 and they had a boy in 2007.
Benjamin took up yoga on Saturday mornings in 2010. In 2015, he completed AYS training through the Himalayan Institute. The following year, he completed Hatha yoga certification training, also through the Himalayan Institute. In 2016, Benjamin began instructing classes and received certification for both Yoga and Ayurveda.
Philosophy
Practicing yoga consistently helped Benjamin resolve his IBS. As he experienced healing, he wanted to share this self healing with others. It wasn't much of a stretch to apply his desire for helping to sharing his love of yoga with those close to him. Soon he realized he, too, could be an instructor.
Benjamin is currently working on refining his instructing and hopes to show anyone in his classes that each person's birthright is samadhi - divine consciousness.
When not at the studio, Benjamin says he has been spending a lot of time at home, with his family, and doing things like camping with his son.
Dorota Glickstein, Yoga Instructor
Education / Certifications
- Yoga for Recovery - Transformation Yoga Project
Experience
Dorota has been teaching and practicing yoga and meditation for over a decade. She and June met in a yoga class they were both taking. She has been teaching at Moondog since it opened in 2010.
Philosophy
Dorota's yoga classes offer a constantly changing variety of poses to promote your physical well-being, a necessary component for a happy life. A great deal of emphasis is placed on proper breathing. The breath is our tool for accomplishing clear thinking and a peaceful mind as a way of life. Her classes incorporate much individual attention and accommodate all levels of physical ability. She also teaches meditation classes, which are free of charge and open to everyone.
Dorota's knowledge of the practice combined with the relaxed, friendly atmosphere of the class makes each session a wonderful experience.
Dorota enjoys spending time with her wonderful dogs.
Michelle Kolb, Yoga Instructor
Education / Certifications
- 200-hour YTT from the Himalayan Institute at Moondog
- Ayurveda Yoga Specialist
- Associates Degree in Science
- Specialized in Animal Medicine
- Certified Animal Health Technician
- Veterinary Technician Specialist in Emergency and Critical Care
Experience
Prior to her journey into yoga, Michelle was an Emergency and Critical Care Veterinary Technician. Her love for animals led her into helping them, as well as their 2-legged companions. Although it was fast paced, with long hours, overwhelming, and stressful, she loved every minute. "Caring for and helping those in need is my dharma," she says.
She found her way to yoga at a time in her life where many things all at once seemed to go very, very wrong. She was losing the ability to manage her stress. "The diagnosis of my mother's terminal Brain Cancer was the final push I needed to start taking care of myself." As she grew to know Yoga and herself, she realized she needed to share this wonderful way of life with others. After practicing for only a couple of years, she decided to take the Himalayan Institute (HI) 200-hour Yoga Teacher Certification at Moondog Yoga. It was in HI's teacher certification training that she was introduced to Ayurveda, which fueled her desire to take the Ayurveda Yoga Specialist Training.
She found her dharma; helping others in whatever way she can. "I began teaching at Moondog through my HI training and hope to continue for years to come.
Philosophy
Michelle says, "All you need is love and yoga!" She wants people coming to her class, just as they are on the inside, leaving their egos and insecurities at the door and opening up to the "experience" of yoga.
She believes that one of the most important things about yoga is that it encompasses SO much more than just doing poses. Embracing even subtle lifestyle changes will improve ones physical and mental health. ANYONE and EVERYONE can and should come to yoga classes. Yoga has completely changed who she is, how she looks at life and how she handles life experiences. "It gives our body, mind and soul what it needs for handling difficult times. It reveals to us that in everything there is peace and happiness." Michelle teaches a class that is more traditional based, focused on breathing and going with the flow. She finds her style of flow is sometimes fast, sometimes slow. Michelle says, "I like to focus on accessing the strength that is in us all by holding poses a little longer and building and honoring that fire that helps us to focus, digest and heal. My classes will challenge you to face yourself, and encourage you to find that love of yourself." A style of yoga that she is most passionate about is Yin Yoga, because a good meditative stretch can cure the most scattered mind!
Michelle currently owns a tattoo shop in Quakertown. She is extremely passionate about the arts and self-expression, so she finds great purpose in working at the tattoo shop.
She enjoys down time with her 2 dogs, cats, a long walk, and a good book. During the winter she's big into crafts! Crochet, knitting, sewing, baking--she can't get enough of being creative! She craves the feeling of the sun on her face and the sand in between her toes! Michelle loves eating good food, 6-hour trips for some of the best grilled cheeses, spending time outdoors, and traveling. She also has a deep appreciation for all of life and enjoys photographing it--buildings, trees, flowers, bees, bugs and all!
Monica Manley, Yoga Instructor
Education / Certifications
MBA; BA, Spanish & Economics; RYT 200 from Himalayan Institute
Experience
When she first came back to this area, Monica began looking for a place to continue her yoga practice. She initially attended classes that were more fitness-oriented, not the practice she knew or that spoke to her. After a few months, she was referred to Moondog and almost immediately realized that she had found her Hatha home! After practicing at Moondog for 6 months, Monica decided to take the next step, and completed 200-hour yoga teacher training at the Himalayan Institute in July 2013.
Philosophy
"We all bring the joys and sorrows of our life experiences to the mat. It is a confusing collection of memories, attitudes, and experiences that at times seems daunting." Monica believes yoga helps us to put these life components into perspective, so that we can become the people we were meant to be. That realization is the gift that motivates her to share the beauty and power of the practice with anyone willing to come to the mat. The most important aspect of yoga is that it is a journey of physical and spiritual well-being that is accessible to anyone, at any time, and indefinitely. Yoga is a path to health that is not restricted by physical limitations, like age or injury as many other fitness disciplines are and it is a practice that can be enjoyed as long as there is breath. Every instructor brings something unique to class—themselves.
Monica's "extra-curricular" interests are varied. They range from solitary pursuits such as reading, to long hikes, to singing to raucous group gatherings. She says, "I also love spending time with family and friends, particularly around a BIG table with great food and conversation, laughter, and, oh, music…. there's always music."
Jill McCambridge, Yoga Instructor
Education / Certifications
RYT 200, MSW
Experience
Jill has been practicing yoga since 2003 and completed the Yoga Loft of Bethlehem's 200 hour teacher training in 2011. Jill has been teaching in the Lehigh Valley area since 2011.
She started practicing yoga looking for a different type of workout after doing various types of dancing from 2nd grade through college. Jill found an instant connection to yoga, because of the physical benefits and over time has discovered the connection to her mental and spiritual health.
Jill is also a full-time therapist at Penn Foundation Recovery Center. She has her masters in social work and has been working as a licensed social worker since completing her masters program in 2009. As a full-time social worker, Jill has realized she has a strong desire to share her love and knowledge of yoga and all of its benefits with others in and out of the social work field.
Philosophy
Jill's philosophy of yoga is quite simple: do what makes you happy. Jill has found the mental and spiritual benefits of yoga as well as the physical benefits. Jill has a unique style in class that allows for all levels to join in her classes. Jill's outlook is: do what you can and take breaks when needed; whether it's a physical, mental, or emotional break in class. Most importantly, have fun while practicing and smile! Jill also likes to add some flow to class as well as various types of music to keep that smile going on everyone's face.
In her free time, Jill enjoys hiking with her dog, Teagan, reading, walking, music, concerts, spending time with family and friends, and also simply being outside.
Becky Murray, Yoga and Fitness Instructor
Education / Certifications
500 hour & 200 hour YTT from the Himalayan Institute at Moondog, Ayurvedic Yoga Specialist (AYS), TRX Suspension Training Course, Qualified, Adult/Child/Infant CPR Certification, AAAI / ISMA Primary Aerobic Instructor Certification, Yoga for Recovery - Transformation Yoga Project
Experience
Becky found Moondog after finding "gym yoga" didn't do it for her and she was hooked after her first class with June. After only a few classes, Becky knew that yoga was what was missing from her life. "Yoga has shaped my life in so many ways. It has made me more patient, more compassionate, more understanding and more forgiving. I can use yoga for every part of my life."
Philosophy
Becky thinks that acceptance is crucial to a yoga practice, to be okay with who and what your body is, in that moment. For her, yoga has given her the confidence to use the 75 minutes on her mat to reintroduce herself TO herself. Becky's classes are challenging and refreshing. "I have found that yoga has allowed me to be ME." She wants to show others that yoga will change the way you see yourself, and the way you will see others. It's a transformation of perspectives, and a daily lesson in the practice of patience. She uses asana to energize the body and breath to calm the mind. "Balance is key, alignment is vital, and non judgement is certain."
Becky loves to create special treats to make others happy. "The anticipation of warm chocolate chip cookies is THE BEST THERAPY!" She uses baking to de-stress. She says, "There is an essence of calmness to waiting for a cheesecake to set, or in resisting the urge to open the oven before the pound cake is done. Diligence, self-control and lots of love go into every sweet treat I make." She also really likes to work out. Two or three times a week, she kicks her own butt doing squats, box jumps, and suspended lunges. The fast pace of the classes takes her mind off of everything else and allows her to strengthen her body and improve her overall health. She finds that she is stronger and in better shape than she's ever been, and, like yoga, this reflects on every aspect of her life. "In my perfect world, I would run a bakery on the first floor of a yoga studio, situated on the beach."
Pastor Serena Sellers, Bhakti yoga instructor
Pastor Sellers is the Pastor of Peace-Tohickon Lutheran Church in Perkasie. She holds a Master of Divinity Degree from the Lutheran Theological Seminary at Philadelphia, is a Bridgebuilder conflict consultant, and has been a yoga practitioner since the mid 1990's.
Pastor Serena Sellers
Peace-Tohickon Lutheran Church
100 Old Bethlehem Road
Perkasie, PA 18944
215-257-3294
Laura Matteson, Yoga and Fitness Instructor
Education / Certifications
Unnata Aerial Yoga certification, 200 YTT from the Himalayan Institute at Moondog, AAAI aerobics certification, WaterCoach Professional, Level One, BA sport management, MBA supply chain management
Experience
Laura started at Moondog for the fitness classes and slowly came to enjoy yoga, after some resistance on her part. After about a year and a half of taking classes, she made the decision to get her yoga teaching certification. Taking the training really opened her eyes to her,practice and she sees how powerful it can be. Laura says,"Yoga has taught me how to breathe, which has been invaluable in all aspects of my life."
Philosophy
As a competitive person, Laura had to learn how to not compete or compare herself against others. She says, "It (yoga) has given me a better appreciation of who I am and what I am able to do, but also, see it in others and what they have to offer. I feel that I learn something new in every class I take and I do my best to be a positive light to the people I interact with."
When she is not studying for school, Laura likes going out to dinner with friends, reading, or playing video games with her husband.
Kimberly Witt, Yoga instructor
Education / Certifications
Unnata Aerial Yoga certification, RYT-200 from the Himalayan Institute at Moondog, MA, Policy Studies; BS, Conservation and Wildlife Management
Experience
Kim came to Moondog after moving back to Quakertown, and was delighted that her hometown now had a yoga studio. Her biggest interests in life are the complex interactions between humans and nature, and she feels lucky to explore that passion through many educational and work experiences. Throughout those adventures, Kim has learned to value diversity, inclusiveness, and love. She says, "Without my yoga practice, I may not have been as able to process some of the harder lessons that came my way or feel as open to the ones yet to come."
Philosophy
"Yoga," Kim says, "is a way to come home, no matter where I am." Kim finds that the practice of yoga is both a structured and creative endeavor that helps her to ground herself and grow as a person. The practice helps her to honor her adventuress spirit and knowledge-thirsty soul, while still attending to day-to-day necessities with commitment and vitality. Yoga has helped Kim learn to be a better person for herself, and as a member of various communities. She hopes to help students cultivate the strength, flexibility, and self-awareness to live their diverse lives as skillfully as possible.
Kimberly is proud to be a team member at a nonprofit conservation organization in the region. When she's not getting into interesting projects at work, you can find her reading in her hammock, hiking through the woods, kayaking at Lake Nockamixon, or assembling culinary creations in the kitchen.
Jessica Lipari, Yoga instructor
Kathryn Templeton
Kathryn Templeton, MA, RDT/MT, E500RYT, AYT, C-IAYT, and Ayurveda Practitioner has devoted her life to the health of others. A psychotherapist for more than 30 years, Kathryn is a Master Teacher in the field of Drama Therapy and continues to work both clinically and as an educator specializing in the treatment of individuals with anxiety, depression and complex trauma. As an E-500 RYT, NAMA-registered Ayurvedic practitioner and Senior Para Yoga teacher, Kathryn has worked to develop specialized treatments integrating the principles of yoga, ayurveda and clinical psychology. Kathryn is currently a faculty member at the Himalayan Institute in Honesdale, PA. She is founder of the Himalayan Institute Ayurvedic Yoga Specialist program (HIAYS), Torchbearer Mentorship program, and their AHC Program. Kathryn just launched The Three Wisdom Traditions: Integrating yoga, psychology, and Ayurveda for Profound Healing. She is an Adjunct Professor of Human Development and General Psychology in the Connecticut Community College system. Kathryn is a contributing writer, and educator for Yoga International website, a Banyan Botanicals Ambassador, and a guest blogger on several healthcare websites. She holds memberships with the International Association of Yoga Therapists, Yoga Alliance, the National Association of Drama Therapists and the National Ayurvedic Medical Association.
Laurie Dean
Laurie is a Level 1 Certified Parayoga teacher and certified Four Desires Trainer. Practicing yoga since 2000, she began her Parayoga journey in 2005 and continues her study with Yogarupa Rod Stryker and Pandit Rajmani Tigunait. A true Pitta – she is also an Ayurveda Health Counselor – completing the HI certified program with Kathryn Templeton and Dr Rosy Mann and is completing the Himalayan Institute's Ayurveda Yoga Specialist program in 2019.
Colleen Albanese, Youth yoga instructor
Education / Certification
Early Childhood certification, Certification in Asana Alphabet, Mindfulness workshops, CPR and first aid certified.
Experience
Colleen came to Moondog in 2016 when a parent from her preschool classroom recommended her to teach after school classes for June. She had been an early childhood educator for close to 30 years and realized how yoga helped children to focus and settle themselves in her classroom. She says, "I love the impact that yoga has on me and the children whom I work with."
Philosophy
"I think kindness, respect, empathy, a nurturing spirit and joyfulness are most important, says Colleen. She believes in being able to help children feel independent and confident when faced with a new or stressful situation, and that is why she teaches children yoga. "I feel so relaxed and yet strong after I leave a yoga class." Continuing her education and always being curious about the world around her, by reading and traveling is important to Colleen
"I love to travel! In the many countries I've traveled I've tried to spend time in different schools. When I traveled to Panama I spent many days in Hogar Orphanage. I raised money and donated supplies as well as my time to work with the children. I always feel that I learn so much from them," Colleen tells us. When she was visiting Australia she spent a day in a classroom to understand how they teach young children. She gained the understanding of how music and movement helped children learn sequencing and rhythm in a joyful manner. Colleen loves to spend time with her family and live vicariously through her son and daughter. Her son is a pilot and her daughter lives in Australia. Colleen says, "I love their sense of adventure and the stories they share with me."

.
Alejandra (Alex) Nestler, Yoga instructor
Education / Certifications
200 hour RYT, Liberal Arts, Photography; BS, Education; MEd, Elementary Education
Experience
Alex was brought to Moondog through a previous instructor. She had just begun to practice, when the studio she was affiliated with was shut down due to financial problems. This, in turn, brought her to Moondog 5 years ago and now she is a part of the yoga community. Practicing at Moondog has helped Alex find peace in her own life, after much personal strife. Practicing yoga has given her a new outlook on how to approach situations, relationships, and herself in the process. Alex says: "It has helped me become a more relaxed and rational human being, teaching me to accept what is beyond my control and providing an opportunity to live without attachment to many aversions that I would have held onto in the past."
As an instructor and teacher, Alex says she has been able to find patience and acceptance of others and herself. Not trying to provide perfection but a safe experience where all involved can be themselves, without fear of judgement, in environment of support.
As a yogi, Alex says that she has learned to listen to her body and not her ego, enabling her to pass that pearl of wisdom to others. Yoga has helped her learn how to accept herself at this time and in the moment.
As a person and human being, Alex finds that she had learned how to appreciate and live in the moment and try not to take things for granted. She feels that she is a happier person now.
Philosophy
Alex believes she can bring to students a small part of herself, as well as try to create an experience for them to gain the same outlook she gained through yoga. Yoga has been a point of clarity and care for her. Alex says, "I learned through practice that it is not selfish to afford myself time to practice, reflect and meditate. I have always put myself last, as most women do, so I would like to provide an experience where people feel comfortable carving out time for themselves to relax, heal, find peace, and find themselves as I have."
Alex loves her family, her children and everyone else she comes in contact with. "If you have touched my life, I consider you family," she says. She loves to hike, her dogs and all animals, family time, books, YOGA, and photography. She is a visual person and enjoys capturing people, places, and things in the moment, when they are at their truest form.
Kim McNelis, Aerial yoga instructor
Education / Certifications
RYT-200; Unnata Aerial Yoga certification; BS, Recreational Therapy; MEd, Elementary School Counseling
Experience
Kim was introduced to the lovely Moondog community during her Unnata Aerial Yoga Training. "The serene, safe space and warm, welcoming people at Moondog is what attracted me most," says Kim.
Kim's healthcare routine has transitioned from the focus to being physically fit - ignoring any objections from her body, mind, spirit, at times to the point of injury - to meeting herself where she is during any specific day or moment - quieting her mind enough to listen to her inner voice to guide her with the knowledge of what is in her highest good. She says, "The asanas and my breath diminish my mental chatter and elevate me to a state where I'm able to find clarity."
Philosophy
"Yoga serves as a conduit to connect with myself on a deeper level. What the mind doesn't know, the body and breath will show." Kim enjoys creating a slow flow to move and transition with grace from one posture to the next with love, lightness, and laughter. Music, essential oils, gentle hands-on assists, and spiritual/motivational passage readings are other elements she likes to weave throughout her classes.
In her day job, Kim is a seeker, and an advocate for employing untapped, diverse talent. She loves experiencing all the wonders of nature, global travel and reading a good mystery novel.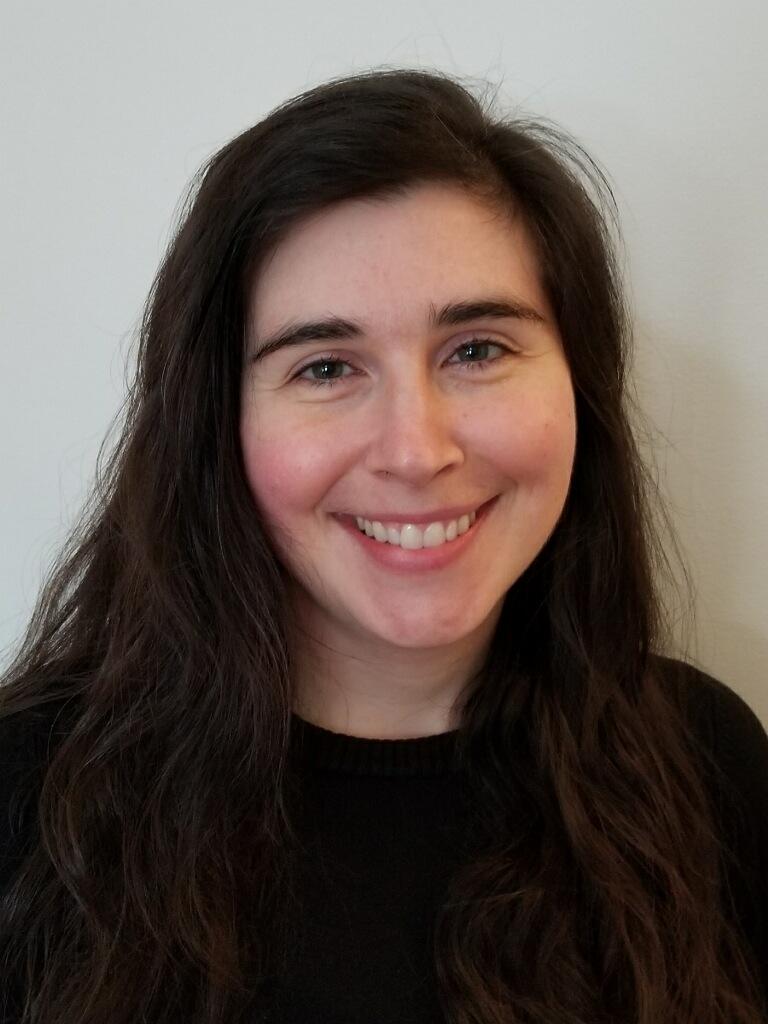 Molly LaNave, Yoga Instructor
Education / Certifications
BA, History; RYT 200
Experience
Molly came to Moondog for the 200 hour teacher training. She connected with the energy of the studio, and liked the people so much, that she decided to stick around. Molly grew up in Erie, Pennsylvania, dancing and swimming. She says that she was an anxious child, and continued to experience bouts of anxiety and depression into adulthood. "It wasn't until I began practicing yoga and breathing exercises regularly that I noticed my anxiety improved." Not only did yoga help Molly's mental health, it also helped her get back into her body. She missed the movement she got from dancing and swimming, and yoga, although different, helped. She gained strength, flexibility, and certain problem areas, like her neck and hips, felt better. Molly found yoga so transformative that she decided to get her certification. "I want to bring this experience and knowledge to my students. I want them to experience the awesome healing and transformation that yoga can create in their own lives."
Philosophy
"Yoga is so much more than the postures. It's the breath. It's the way we treat others and ourselves. It's focusing and quieting the mind," Molly says. She believes that yoga has something in it for everyone. Her intention as a teacher is to help her students connect with yoga in whatever way they need. She wants all her students to know that yoga is for everyone and that all are welcome. Molly says, "I also want my students to know that yoga is fun and I hope that is what we have in my classes."
Molly enjoys spending time with her husband and family. She also likes to spend time in nature and to read. She likes campy sci-fi and fantasy TV shows. Molly enjoys creating things, whether it's sewing, crocheting, refinishing furniture, or yoga sequences. She wants to be always learning and creating.
Tori Krick, Yoga and Fitness Instructor
Education / Certifications
200 hour YTT, Water Rower Water Coach Professional Level I, Associates degree, paralegal studies,
Experience
Tori dealt with depression and anxiety in the past and was advised to start yoga. She started practicing at home, and then found Moondog, where sh instantly fell in love. Going through the depression, she found that yoga really helped her out, and taught her how to accept and love herself.
Tori feels everyone can benefit from the self acceptance yoga offers, and know that who you are is enough. She says, "yoga really helps you to realize that (who you are is enough) and welcomes you regardless, of what you're going through, or where you are in life."
Philosophy
What Tori feels is important about yoga is that it teaches you so much about yourself. "Self-study is so important, and I believe that is important to everyone," Tori says. She believes everyone should come to a class with an open mind, and willing to learn about themselves, and she will be sure to always welcome that. Tori says, "Aways remind students that this is their practice, their time with themselves and their mat, a safe space."
Tori really enjoys hiking and paddle boarding, and pretty much anything outside. She takes her dog on long walks or hikes all spring and summer and absolutely loves it. She also loves to read. Spending time with friends and family and her nieces and nephews is also very important to her.

Jennifer Finkelstein, Fitness Instructor
Education / Cerifications
Associates Degree, Liberal Arts & Science; Paralegal Certification; 200 Hour Yoga Teacher Training
Experience
Jenn started coming to Moondog in 2015. She was starting to get very bad anxiety and occasional panic attacks which seem to be situational only. When she went to the emergency room for heart palpitations, the nurse suggested doing yoga as a way of coping with her anxiety. She found Moondog and went to gentle yoga class and was totally in awe of how it made her feel afterwards. From there on Jenn was hooked on yoga and how it made her feel physically, emotionally and spiritually. She slowly incorporated yoga classes into her schedule and felt the effects right away, and never looked back. Jenn says, "I loved yoga so much I thought, 'why not bring others the benefits of what I am experiencing?'" Jenn decided to go for the 200 hour training in 2018.
Philosophy
Jenn believes that yoga is important for overall well being, physically and emotionally. She feels that yoga is not just about going through poses, it's also how you treat people and how you treat yourself in everyday life and life situations. In her yoga classes she will bring what she's learned through Yoga Teacher Training—calmness, serenity, being able to be present in life's moments, including on the mat.
1
2
3
4
5
6
7
8
9
10
11
12
13
14
15
16
17
18
19
20
21